In new version of Open Real Estate 1.32.0 appeared the additional settings and functions.
1. Setting the display of the listings ID is before the title
Now the ID display is disabled by default. You can enable it in the listing settings:
2. Setting the "Located in" property of listing.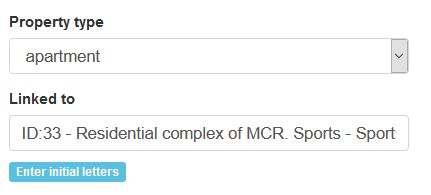 There is the option to assign an "apartment" to any residential complex added by the users, a new building as well, through eliminating the duplicates addition of the residential complex on the website.

The setting is disabled by default so the user can choose from their objects only.
3. Interactive data imputation.
When you choose an object in "Located in", the data of the parent object is substituted now - country, region, city, address, and form for editing this data is removed.
Working link "Clear" to remove object anchor is changed. When you click this button, the object's anchor is removed, it becomes possible to edit the object's location data - country, region, city, address.
4. Search URL changes:
how it was:
/search?country=0&region=0&city[]=0&apType=1&objType=0&price_min=&price_max=&square_min=&square_max=&rooms=0&floor_min=&floor_max=&do-term-search=0&sApId=&ot=
now:
/search?apType=1
Now only the parameters specified in the search settings are passed, which reduces the URL length significantly.
5. Option to disable the visual editor for the field "description" appears.
It is enabled by default in previous versions, now you can make it off, so it will be possible to automatically translate:

There is no function with the visual editor. You can disable the visual editor in the settings.

6. New slider setting:

By default, photos are displayed in the order specified in the admin panel.
To make enable all functions in version 1.32.0, please use the instructions on the forum.