Nowadays few people use printed materials while looking for real estate. It's not surprising as there are a lot of websites which provide not only text description but also photos and the object's position on a virtual map. It's very convenient and beneficial.
However, not every website has a user friendly interface and intuitive design. You should understand that the more convenient and clear your website is, the more chances that a potential customer will call you to make an agreement with you. That's why we will tell you about 10 essential elements which should be present in every modern real estate website.
Unique logo and contact details
Easy to remember and laconic logo must be in every page of the website. This rule also concerns a phone number. Usually such information is placed in a header.
Telephone number should be easy to remember and the logo should reflect the field you are working in.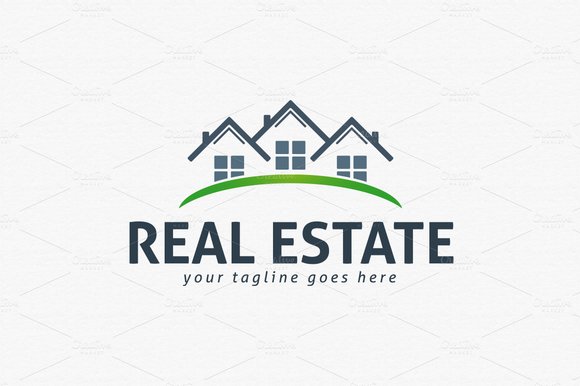 You must not publish phone number and a company name as a picture, a user must be able to copy this data instead of typing them.
High quality photos
High quality photos must be present in a real estate portal. If you don't have pictures, a user is 90% ready to leave the website to search for another one. Photos must be of high quality without extra text in them and watermarks which don't belong to you.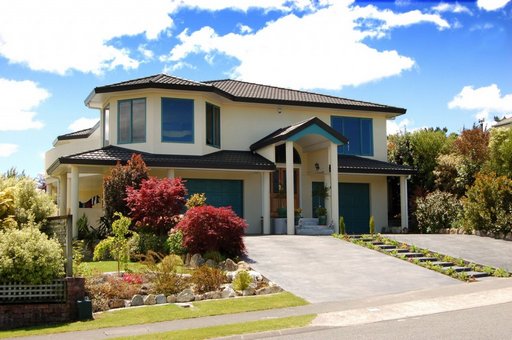 It will be perfect if there will be your own watermark with your company name or contact details in each photo. It will show that you have your own database of objects which you value.
Dynamic database of offers
You won't surprise anybody with a simple list of objects and a brief description. It's a way to failure. Provide your customers an opportunity to choose whatever they want. Filters on price, type, location, square meters are the basic ones which must be present.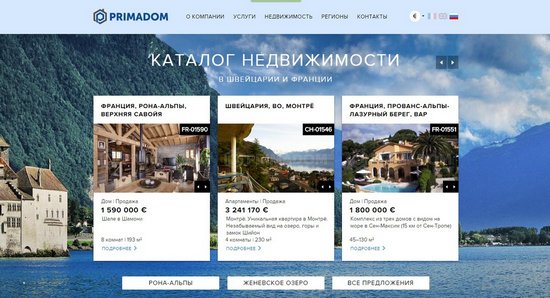 You must think through your search filters. It should give in all the offers which fit the request, and in case there aren't any, offer similar options.
Virtual map
A marker in a map which shows the house location will help people understand how developed the infrastructure is in this region. Also with a virtual map it's easy to understand how far other objects like subway, shop, school or kindergarten are situated.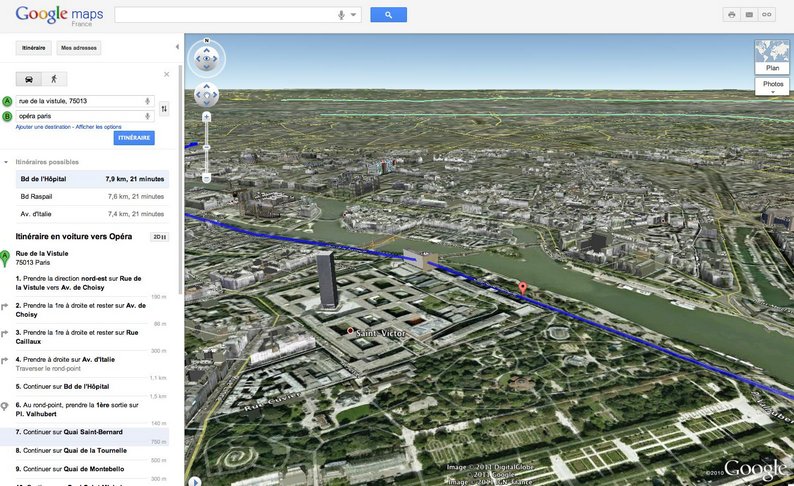 A virtual map shows all the benefits of the object location and fit well in any website design.
Contact page
Your potential customer should be able to contact you easily. The more communication means you offer, the better. In a site you must have a separate page with a contact form.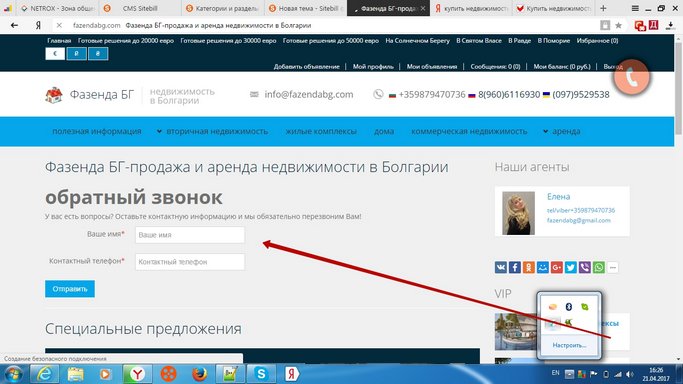 You can also put your page in most large social networks. The easier it is to ask you a question, the more chances that the person will apply to you.
Don't publish advertisement in a site
Extra advertisement won't add users' trust to your image. It's better not to place advertising banners in website pages at all. Exception can be made for partners only or to promote your own offers.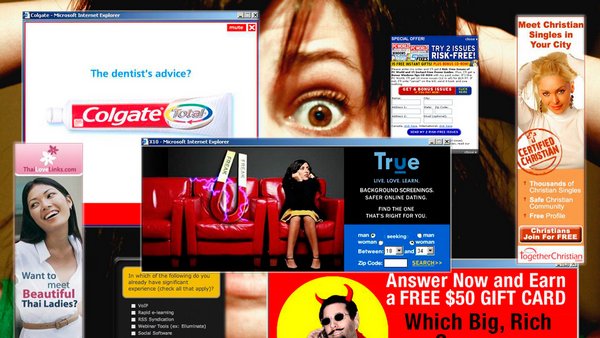 Pop-ups and blinking animation usually scare most visitors off. If you still need to place an advertising banner it must fit the website design, be without quick animation and be done in the color scheme of your website.
Mobile friendliness
The number of mobile users experiences a steep rise. That's why the website should have responsive design for mobiles and tablets.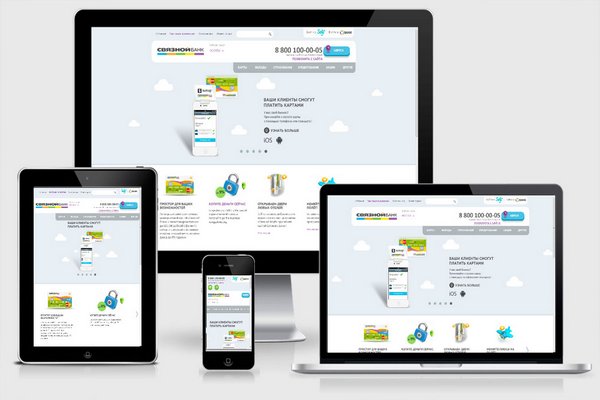 It's better to choose a responsive template or create a website adjusted for mobile devices from the very beginning. It will save you money and decrease the number of technical changes in the site in the future.
Hide the elements that you don't need
Quite often there are different counters in sites and also various buttons of online catalogues. These things aren't necessary for your customers and it's better to hide them in a code.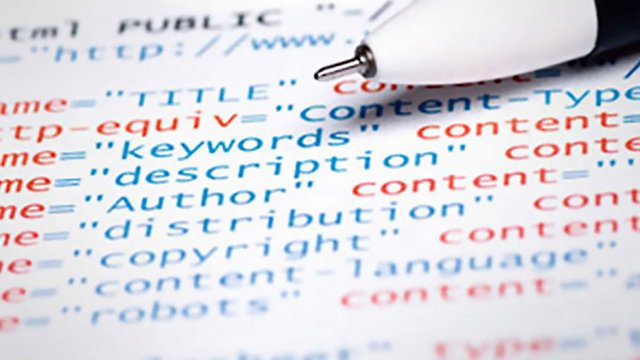 Unnecessary elements look like informational litter in the customers' eyes. Some information should be available for you only.
Blog and news
A professional blog creates you a reputation of an expert and a professional in your field. The most important is to write good and useful articles which will be interesting for users.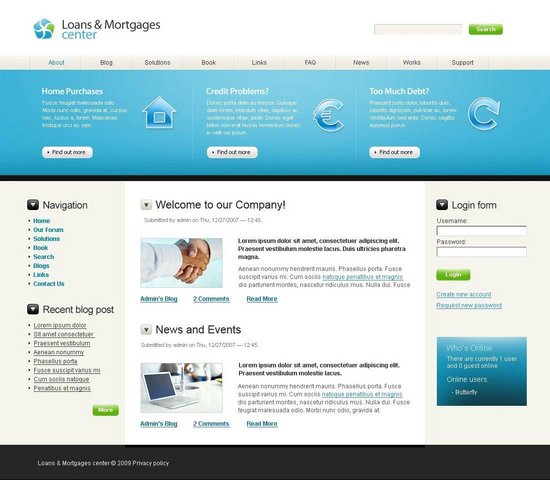 Besides you can also publish acute news about real estate. It will increase the number of visitors' feedback and improve the website traffic.
Social networks
Nowadays it's difficult to find a person who isn't registered in any social network. Create your group, publish articles from your blog, answer your users' questions, put the link to your group in the website and it will bring you revenue.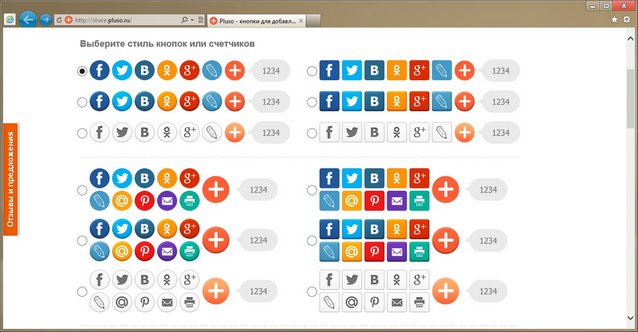 "Share" button under a curious article will help you to attract more audience.