In conditions of severe competition between real estate agencies it's important to use as much channels for attracting clients in a site as possible. Let's consider the most popular ones.
1. Media advertisement
The point of media advertisement is positioning of information in different platforms devoted to particular topics. It is aimed on visual perception. In general, it can be different banners or text and graphic blocks, which present goods and services.
The success of the usage of the channel depends on the good combination of a professional choice of platforms for advertising and a special offer for each.
In the preparation for publication mediaplan is formed – a list of suitable platforms with high traffic of users, for example Avito or other similar resources. Then a unique offer is formed for the target audience of the site. If there are several platforms it's better to study the peculiarities of each instead of placing one and the same banner in several portals. When you create an ad take into account the ambitions of the audience as pin-point targets for different categories of clients will be much more efficient than general information "for everybody".
It's almost impossible to presee the results of advertising in different platforms, that's why test advertisement campaign is launched to choose the most efficient channels. In a month analyze in which channels you received more feedback with the help of analytic systems and in the future work only with the channels which make the most profit for you.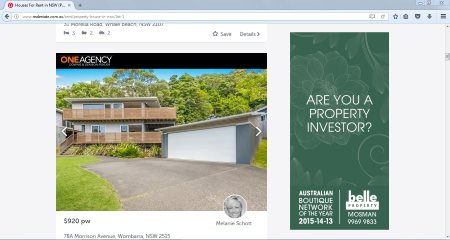 Banner advertisement in dedicated portals
2. Contextual advertisement
Real estate is a highly competitive sphere, that's why the most of the budget expanses are spend on the context.
There are two main types on the contextual advertising: display in a search and in dedicated portals in Yandex Advertising Network or in Google Display Network.
Listings in search are placed on top, on the bottom and next to organic results. Listings in special positioning (above the search results) are more likely to be noticed, however, they are more expensive, and if you have a limited budget, you can set the advertisement in "guaranteed display".
The most efficient strategy is 3rd or 4rth places in special positioning. There your listing will still be noticed but the click price is less expensive comparing to the 1st position.
Is it worth setting a promotional campaign for dedicated resources?
For real estate certainly yes.
You should understand he difference between these two types of contextual advertisements.
Campaign settings in dedicated resources is worth doing if it takes quite a lot of time to think over the purchase, in other words if the service is not an urgent one. As most of clients takes purchasing a property seriously and it's a well planned decision the usage of advertising networks is quite reasonable.
We can also say that to some extent advertisement in dedicated resources creates a demand. When you join an affiliate network you get a huge coverage of the audience and quick results.
For instance: Yandex Advertising Network is more than 20 000 portals for dedicated advertisement.
Listings in affiliate networks usually cost cheaper than in search and bring a lot of traffic, However, you should take into account that search content is more specific. Listings in dedicated platforms will be shown ten times more often but there will be just two or three times more clicks.
3. Organic search
Site promotion in a natural way via site optimizationand placing high-quality content is a reliable but a long way of increasing the traffic.
Do you want to study main SEO tools and check if the site correspond the basic requirements of search engines?
4. Reputation management
Users obviously believe the information and testimonials based on the third-party resources than in your corporate portal. That is why when they choose a real estate agency clients also look through both official site and special dedicated forums, social networks or sites with reviews.
The problem is that such recommendations are not always made by real people but they are ordered by the company.
We recommend you to work with independent platforms outright. If you follow the publications about your company in the net and react quickly to the questions and people's points of view, provide up to date information in a form of a friendly advice, they will be met without negative feelings and suspicions that you want just to sell your services in any costs.
Moreover, communication in independent platforms will not only improve your reputation but also help you in your real estate site promotion. Remarks about the site in forums and social networks are indexed by search engines and in such a way the credit to your resource increases and it improves your positioning in Yandex and Google.